Nitro-Tech offers solutions that help individuals and companies deliver on every digital front, communicate their brand clearly, and take their business to the next level. Our goal is to build a relationship with our clients and serve their needs from the Web Design and Development stage to the best Business IT Solutions and Consumer Services.
We also provide insider tips and tricks for consumers and businesses on our Blog and Facebook page as well as our own web-based products to make your business as visible and profitable as possible. We turn clutter into clarity and have solutions to your problems.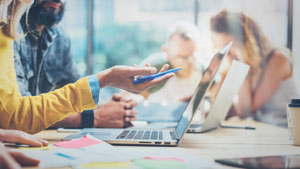 Small and medium businesses are the foundation of our country, and technology is the foundation of small to medium businesses. Our clients include everything from auto body shops to professional medical practices.
Designers and developers speak different languages. Is that why so many websites either look great OR function well? Our web design and development team can create a website that will do both.
Your Home Computer – You pay bills, stream video, host and participate on video calls, and more. What happens when things go bad? We take the gremlins out and make your computer safe again.